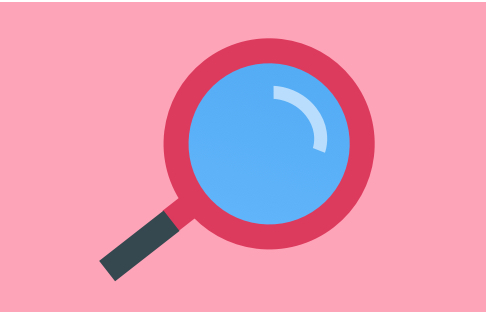 Search for a Trial
Here you'll find a list of all open cancer trials available in Ireland. To find out more Just Ask Your Doctor!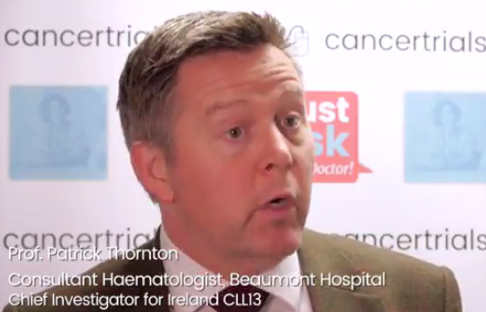 International leukaemia trial opens in Ireland
Prof Patrick Thornton introduces cancer trial CLL13. Click link below to view.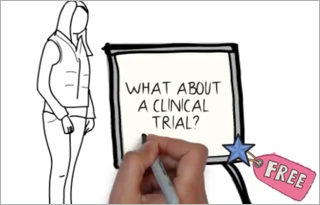 About clinical trials
Here's a brief video which explains a little about trials.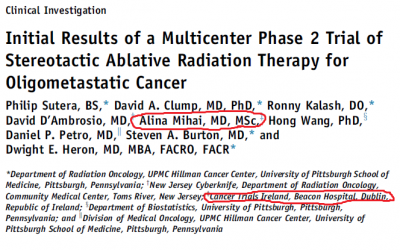 Congratulations to Dr Mihai and the Clinical Trials Research Unit at Beacon Hospital on their input to the international Oligorecurrent Stereotactic trial which indicates stereotactic radiation can extend long-term survival for some patients with stage-IV cancers...
read more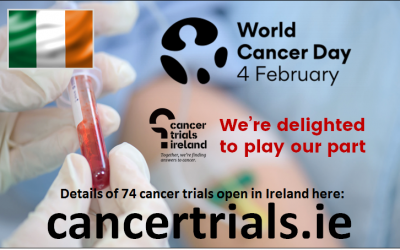 We're delighted to be working with colleagues around the world and playing our part in discovering better diagnostics and treatments.
read more