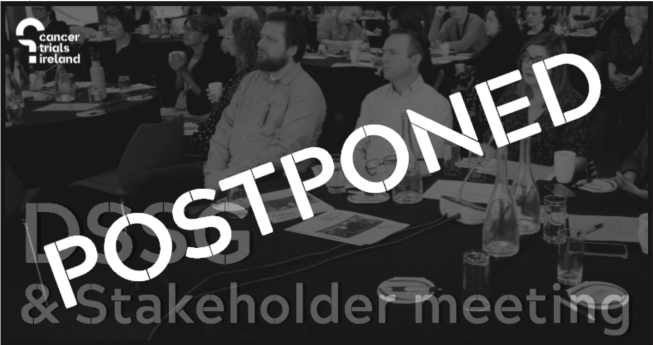 Due to COVID-19, the DSSG meetings and Stakeholder meeting scheduled Friday for March 20th, 2020 have been postponed.
 
MEMBERS: Your DSSG co-ordinator will contact you in due course to arrange a different date for your DSSG meeting by telecon.
 
STAKEHOLDERS: In lieu of the planned stakeholder meeting, Cancer Trials Ireland is exploring the possibility of hosting a webinar about the impact of GDPR/HRR on clinical trials in Ireland in the coming weeks/months. Monitor Cancer Trials Ireland digital channels (Twitter, LinkedIn, Website) for updates.