At the Cancer Retreat in May, Prof Seamus O'Reilly announced a National Green Cancer Clinical Trials initiative. Global warming has become the major concern affecting us and many organisations have established green initiatives to mitigate it. Our colleagues in the laboratories are leading in this area and our Universities have Green Campus programs.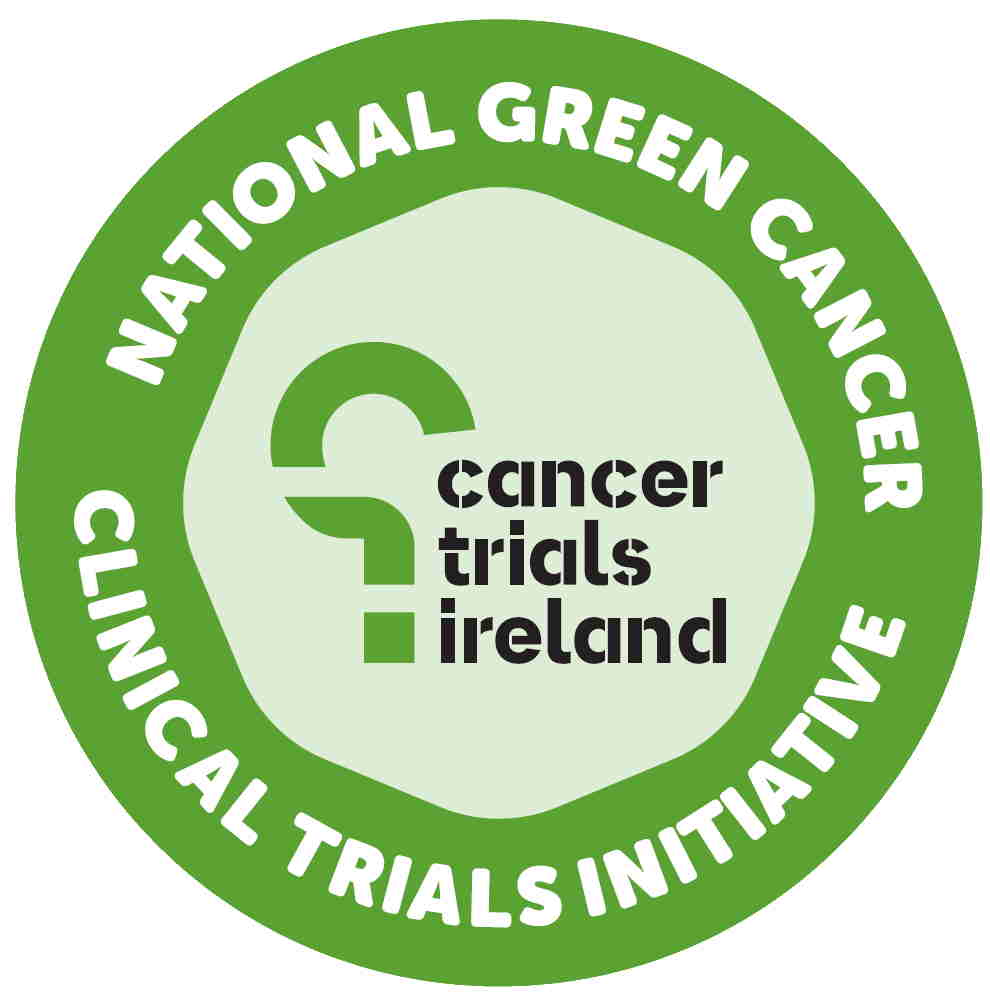 Prof O'Reilly proposed the establishment of a national initiative with representatives from all of the clinical trial units – consensus would be established on areas where progress could be made – initially in the workplace – computers, printers, travel, email etiquette, electricity use and then in patient interactions reducing travel burden through protocol development.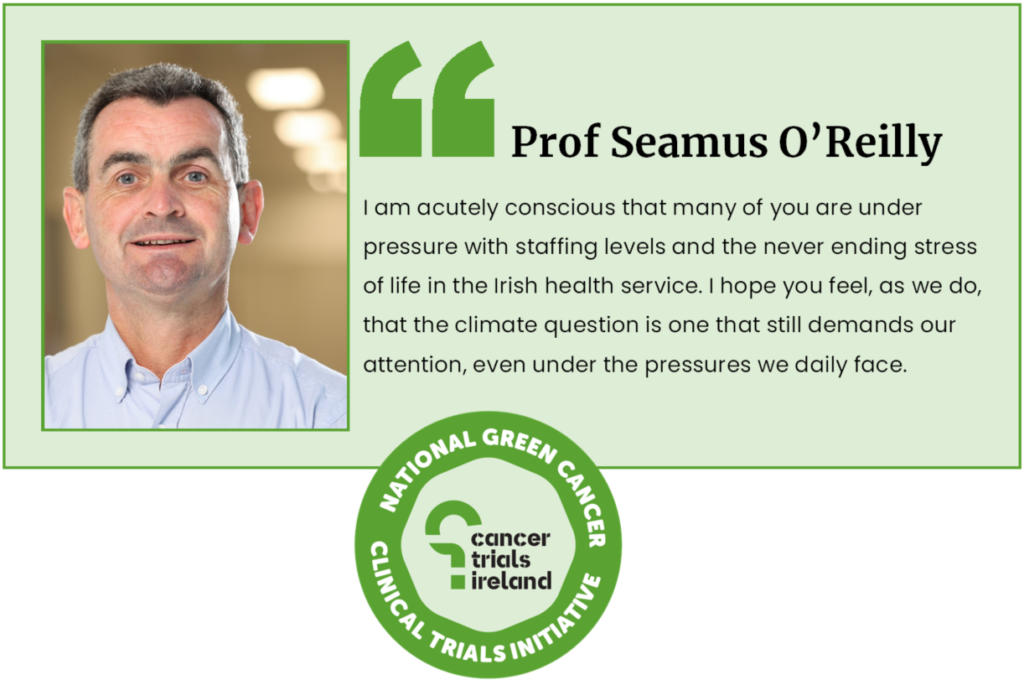 Progress to date: In late September, a group of trial site representatives met virtually to discuss an electronic Investigator site file in place in Beaumont Hospital and also to discuss other ways that the cancer trials community can reduce its carbon footprint and become and national and international leader in greening clinical trials.
Among the matters discussed was a simple awareness of the Initiative, and small stickers (pictured above) speaks to that purpose and provides some visibility in working environment. These stickers have been distributed to all trial sites around the country, and the group will meet again later this month, on Monday 28th November (virtual).
If you would like to join this meeting, email Sandra.Boldrin@CancerTrials.ie or Lucy.Murphy@cancertrials.ie.