A podcast about cancer clinical trials in Ireland and the things that impact them – funding, policy, ethics & regs, public & patient involvement.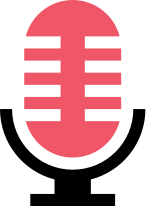 Episode 3
PPI from an Investigator's Perspective
Eibhlín Mulroe talks to Prof Sean Dinneen, a Consultant Endocrinologist based in Galway & NUIG. They discuss Public & Patient Involvement. "(Patients) have been co-researchers, and co-investigators," says Prof Dinneen. "They have been a huge part of what we have achieved over the years, and we have completed and published a pilot of a random control trial of that intervention… Recognising early on that we (healthcare professionals) were not going to crack this on our own is how I got involved in PPI and it has been one of the most rewarding things I have done."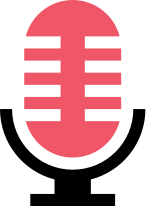 Episode 2
Pancreatic Cancer & Uses of the Pat Smullen Fund
Prof Austin Duffy explains the nature of pancreatic cancer and the particular challenges of treating it – and how a new study (PATCH) hopes to address some of these challenges, thanks to the Pat Smullen Fund. He is followed by Anna Shevlin of Cancer Trials Ireland, who outlines the other ways that the Pat Smullen Fund has contributed to pancreatic cancer studies.
NOTE: This episode was recorded on Oct 28th. Since that time, a study discussed in the podcast (Paricalcitol) was closed to recruitment following an interim statistical analysis.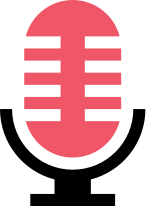 Episode 1
The HSE National Framework for the Governance, Management and Support of Health Research
Dr Ana Terrés and Eibhlín Mulroe (CEO, Cancer Trials Ireland) have a conversation about health research in Ireland, beginning with the publication of a National Framework for Governance, Management and Support of Health Research. Along the way, Dr Terrés describes her own path into health research, and her current role, and what she does to de-stress (including inflatable paddle-boarding!)
The Cancer Trials Ireland Podcast is part of the 2021 Just Ask campaign to promote public awareness and understanding of clinical trials and associated issues. Learn more about the campaign here. Just Ask 2021 is supported through unrestricted grants from: 

ABOUT CANCER TRIALS IRELAND
Cancer Trials Ireland sponsor and operate Cancer Clinical trials in Ireland and Europe. Our 50+ strong staff manage a portfolio of 100+ cancer studies. In the past 20 years almost 31,000 people have taken part in nearly 800 cancer clinical trials.
Our vision is to provide every cancer patient access to high-quality and potentially life-saving cancer trials and continue making Ireland a highly attractive location to open cancer trials.
The organization uniquely links all cancer treating specialists in the country and has over 500 members. We work with the foremost Medical, Surgical and Radiation Oncologists, as well as Haematologists and Research Specialists (Oncology Research Nurses, Translational Scientists, Data Managers, Pharmacists and staff) in Ireland. 98% of all cancer treating specialists in Ireland are members of Cancer Trials Ireland.
We are a not-for-profit registered charity.
We are partly funded by the Health Research Board (HRB), the Irish Cancer Society and St Lukes Institute for Cancer Research Cancer. We also receive greatly appreciated philanthropic donations and donations from members of the public. In addition we generate over half our income from the cancer trials services we provide to pharmaceutical companies and international research groups.
Since 2017, Cancer Trials Ireland has rolled out an annual campaign (Just Ask) to promote public awareness and understanding of clinical trials and associated issues. Just Ask 2021 is support through an unrestricted grants from AbbVie, Bayer, MSD, Novartis, Pfizer & Roche.