Pat Smullen Pancreatic Cancer Fund
The Pat Smullen Chair in Pancreatic Cancer at UCD
Cancer Trials Ireland announces the creation of the Pat Smullen Chair in Pancreatic Cancer at University College Dublin (UCD). The new position will anchor expertise in pancreatic research in Ireland with the ambition of creating a global centre of excellence for treatment and research of this form of cancer which has one of the poorest outcomes. 
Pancreatic cancer has one of the poorest prognoses of all solid tumours. In Ireland each year around 600 people are diagnosed with pancreatic cancer with 495 dying from the disease. In Ireland it has a very poor five-year survival rate (8% approx.).  Considerable progress is required to improve outcomes for pancreatic patients. 
With an incidence that is far lower than the more common forms of cancer, such as breast, lung, and colorectal cancers, it doesn't enjoy the same level of attention, advocacy, and patient support that other forms of cancers do. Furthermore, pancreatic cancer is difficult to treat, and difficult to study.
Why is pancreatic cancer hard to treat? 
Why is pancreatic cancer hard to study? 
Why is pancreatic cancer hard to treat? 
The cancer cells manage to thrive in a 'hostile' environment in the body i.e. within the scar tissue of a tumour, where the cells themselves are spread out in a matrix-like pattern. This 'hostile' environment doesn't receive a lot of blood flow, which contributes to making the usual treatments (chemo & radiotherapy) less effective than with other cancers.
Why is pancreatic cancer hard to study?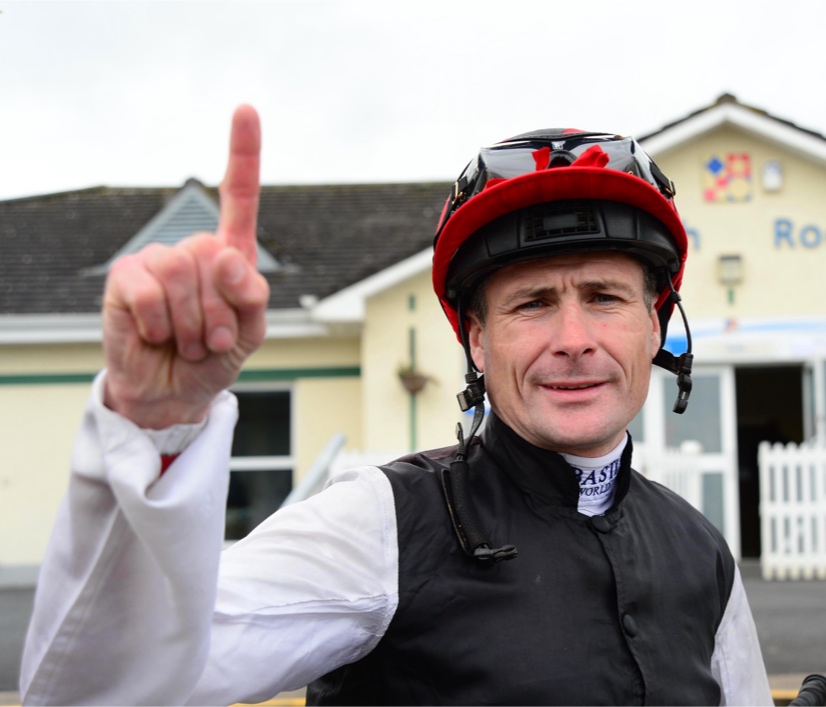 Pat Smullen Pancreatic Cancer Fund
Prior to fund being established, no pancreatic cancer trials open in Ireland.

In 2019, Cancer Trials Ireland received a donation of €2.6 million, dedicated exclusively to supporting research in pancreatic cancer in Ireland. This led to the establishment of the Pat Smullen Pancreatic Cancer Fund. 
The objective of the Pat Smullen Pancreatic Cancer Fund is as follows: 
Fund New Cancer Trials Ireland Pancreatic Clinical Research
A proportion of the Pat Smullen Pancreatic Cancer Fund was used to establish the Pancreatic Cancer Award to fund new research in pancreatic cancer in Ireland.
How funding is being used to better the lives of pancreatic cancer patients?
In Detail: Infrastructure
A €100,000 Infrastructure grant was provided to St. Vincent's University Hospital (SVUH) to support the procurement of state-of-the-art genetic sequencing equipment that will enhance the diagnosis and management of pancreatic cancer and also enable the SVUH multidisciplinary team to participate in research and clinical trials related to pancreatic cancer patients. <!–more–> ghghg
The equipment will allow sophisticated analysis of tumours at a molecular / genetic level and is known as "Next Generation Sequencing" (NGS). This technology has transformed the treatment of cancer patients as each tumour tissue sample can be tested for up to 50 mutations in one analysis. The identification of these mutations is essential to allow patients with pancreatic cancer access to so-called "targeted therapies" where a drug is designed to act specifically on a mutation in the cancer cells. The benefits to the patient with these new targeted therapies is that in many cases they will replace the need for conventional chemotherapy and radiotherapy approaches which are associated with higher risk of complications.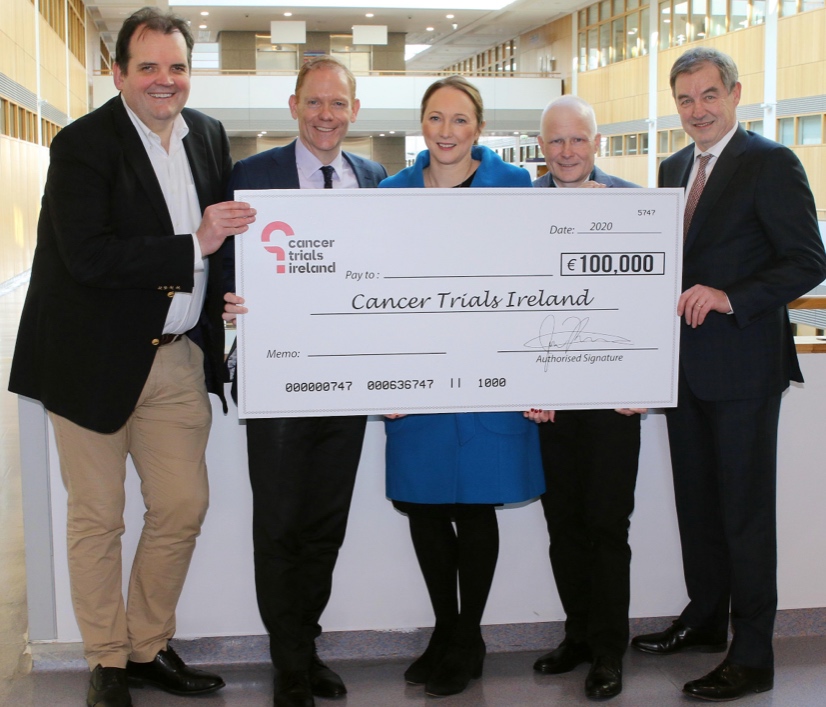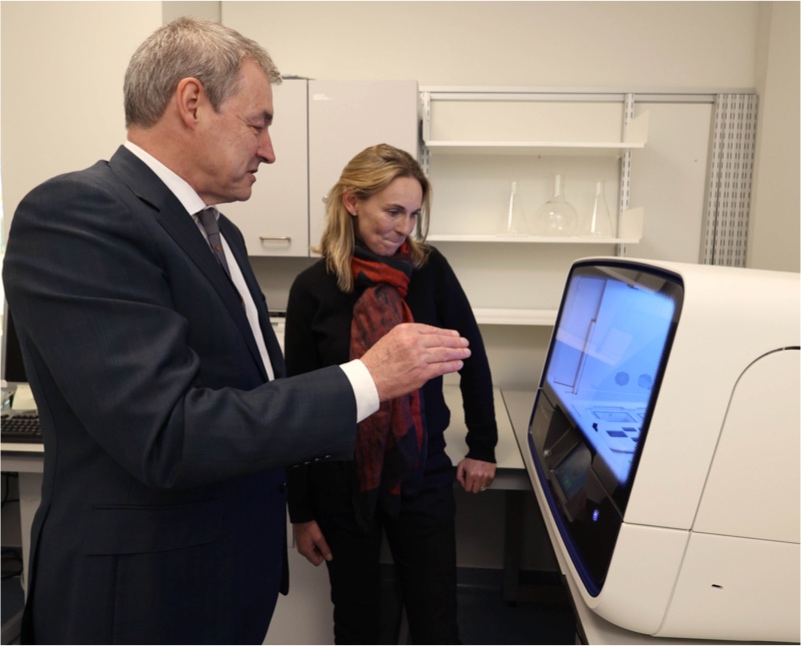 Fund Research Staff for Pancreatic Clinical Research
Cancer Trials Ireland is considering funding research positions within Cancer Trials Ireland and/or at the Cancer Trials Ireland hospital sites to support pancreatic clinical research. The purpose of this fund is to buy out a proportion of the time of clinical research personnel in a pancreatic cancer related specialist field. Examples include but are not limited to Clinical Project Managers, Research Nurses, Data Managers, Clinicians and Research Scientists. Please note that in the event of an award, this will fund protected time for the recipient. It is not for funding a specific research project or consumables.
Pat Smullen Fund Committee Members
Fundraising supporting pancreatic cancer research