Aspects of Next Generation Sequencing in Oncology: Liquid Biopsies and Variant Interpretation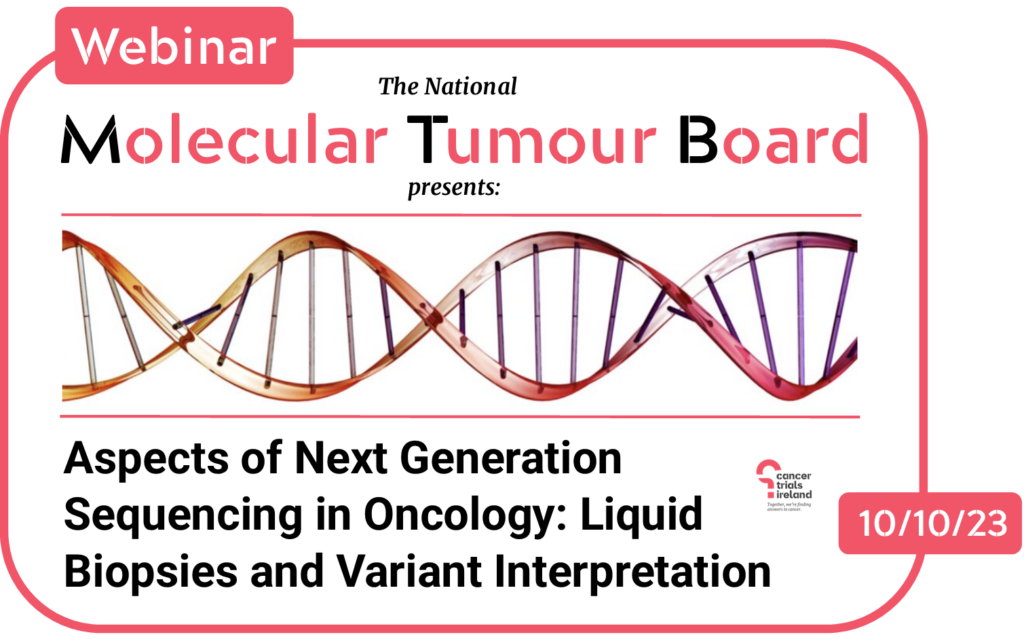 The Molecular Tumour Board will host a Live Webinar Workshop session on the 10th October 2023, 16.00-17.00.
This promises to be highly informative educational meeting delivered by the resident experts of the Molecular Tumour Board as they set out to explain the practicalities and considerations around NGS testing.
To register a place at this event email: MTB@cancertrials.ie
CPD Approval: This event is allocated 1 CPD credit in the External CPD category by RCPI. This CPD Recognition is accepted by all Irish Postgraduate Training Bodies.
Attendance: You do not have to be a member of Cancer Trials Ireland to attend this virtual event. It is open to industry representatives, patient advocates, and other interested parties who may wish to attend. 
The MTB continues to meet regularly on the last Tuesday of every month from 4-5pm. For further information on the MTB click here.