Clinical Lead Cancer Trials Ireland​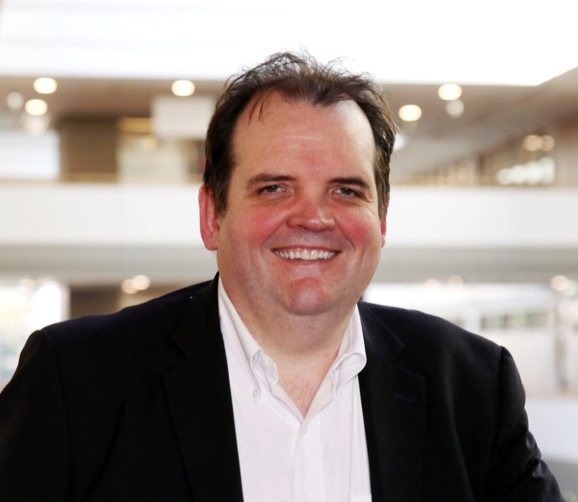 Prof. Ray Mc Dermott has held significant leadership roles in Cancer Trials Ireland (CTI) since 2008 when he became principal investigator for ECOG in Ireland. His commitment to CTI was recognized by his election to Vice Clinical Lead from 2009-2012, Clinical Lead until 2016 and Vice Clinical Lead until 2020 when he reassumed the Clinical Lead role. During this time, he has led the reorganization of CTI to its current structure, a task facilitated by skills acquired during his MBA thesis entitled Clinicians in Management. 
He has facilitated international collaborations in his specialist field of genitourinary cancers with international and European collaborations (e.g. PMID:23294853, 25218582) and contributed to international studies (e.g. PMID:21612468). As a clinician scientist and PhD graduate he has actively promoted academic collaboration through the CTI mechanism (e.g. Pazopanib Study,  Radium223 and Enzalutamide Study, COLOSSUS, CRAC-Study) as reflected in his bibliography (e.g. PMID:28634583, 31341219).
Nationally he has been involved in Gastrointestinal, Genitourinary and Genetics advisory groups at the National Cancer Control Program (NCCP) and is on the Specialist Training Committee in Medical Oncology at the Royal College of Physicians Ireland (RCPI). He has successfully secured funding for CTI through the HRB funding mechanism and has secured funding for his academic studies through philanthropy and peer reviewed funding streams. His success as a clinical lead is reflected in the expansion of the CTI portfolio under his tenure and the prominence of CTI at international meetings such as American Society of Clinical Oncology (ASCO) and in peer reviewed journals such as the New England Journal of Medicine (NEJM) (e.g. PMID:31157964, 30779529).
In Conversation with Prof. McDermott
As Clinical Lead with Cancer Trials Ireland, Professor Ray McDermott's answers to these questions, and others, were recorded in December 2020. 
Prof. McDermott's Current Trials
Prof. McDermott's experience of cancer clinical trials stems from his roles as clinician scientist developing investigator led trials, in the establishment of clinical trials units, in his role as principal investigator of internationally conducted clinical trials, lead role in liaison with international collaborative groups and in his vice chair and chair leads at CTI.
In these regards, his internationally based training at two leading cancer centers (Institut Gustave Roussy and Fox Chase Cancer Center) provided the foundation for his role in establishing a HRB funded cancer clinical trials unit at Tallaght University Hospital in 2004 which now accrues 50 patients per year to clinical trials. Nationally he became lead investigator for the Eastern Cooperative Oncology Group and Vice Clinical Lead at CTI and then Clinical Lead at a time of significant organizational change. He supervised and orchestrated the current governance structure of the organization integrating advocacy and patient involvement, audit, a new board structure and the hiring of a new CEO with business and patient participation experience.  The organization now has 50 employees with a collective research experience in cancer clinical trials of 500 years and an active geographically diverse portfolio of 180 trials available for patients with cancer in the past 3 years.
Experience in delivery of cancer clinical trials
Successful conduct of patient trials requires four factors; firstly, a safe robust clinical research environment at clinical and administrative levels; secondly, adequate funding; thirdly, patient engagement and participation; and fourthly established national and international relationships to allow access to available studies. In his clinical lead role, Prof Mc Dermott has been involved in developing each of these 4 factors which reflects his awareness that a successful combination of these factors is needed to deliver clinical trials nationally.
Firstly, in relation to safe trial conduct his commitment at CTI is reflected in engagement and leading of the Clinical Executive Committee, leadership of the Genitourinary DSSG, and clinical trial participation which is demonstrated in his publication record. In the current award he will continue his involvement in clinical trials through membership of the Ireland East Cancer HRB Cluster. 
Secondly in relation to funding he has been instrumental in the development of the Pat Smullen Fund raising 2.5 million euros for cancer research. In addition, he assisted in securing funding for CTI at the last HRB review and has also secured funds for CTI activities from the Irish Cancer Society and Movember. 
Thirdly, patient engagement at CTI has been enhanced by their participation at DSSG level and on the Patient Consultant Committee, developments that he has championed in his tenure. Finally, to increase access to trials for patients in Ireland he has focused internationally on establishing new collaborations (e.g. ANZUP) and reinforced existing ones (e.g. ECOG). At a national level he has developed academic collaborations (e.g. Prof Stephen Finn TCD) to foster clinically relevant discovery in our Universities, and is involved in the RCPI training program in Medical Oncology to foster the next generation of cancer researchers.