Public understanding & willingness to participate grows
Nov 30th 2020: Just Ask 2020 launched!
Since 2017, Cancer Trials Ireland has rolled out an annual campaign (Just Ask) to promote public awareness and understanding of clinical trials and associated issues. The campaign for 2020 was, like most things, interrupted by the COVID-19 pandemic. Nevertheless, the campaign launched in two phases:
Around International Clinical Trials Day in May (as is usual)
On Nov 30th 2020
The outputs of both campaign phases are contained on this page. They include research, a petition, a patient videos, the most recent press release, and a two-page highlights document that captures all of the key findings from the public attitudes research.
The petition element of this year's campaign was created in consultation with members of the research community from a range of patient organisations, including the Irish Cancer Society. Cancer Trials Ireland would also like to thank HRB-CRDI and the Health Research Charities of Ireland (HRCI) for supporting the campaign online. In two weeks, the petition gathered more than 500 signatures from people working in, or affected by, health research.
The Just Ask campaigns are supported by unrestricted grants from Industry. Just Ask 2020 is supported by Pfizer Healthcare Ireland; Novartis; AbbVie; MSD; Roche; Bayer.
The press release issued on Nov 30th 2020 is available here. 
1 in 2 people are willing to participate in a clinical trial
Cancer Trials Ireland CEO, Eibhlín Mulroe said: 
"Among many other more general findings, the research also revealed a high level of awareness (63%) of Cancer Trials Ireland itself. We must pay tribute to the late, great Pat Smullen for that fact. In 2019 he raised €2.6m for pancreatic cancer trials and in so doing, catapulted us into the public eye. We can never thank him or his family enough for what he did." 
International Clinical Trials Day was on May 20th this year. Cancer Trials Ireland celebrated, with the rest of the health research community, through an intensive digital campaign featuring stories from people who have taken part in trials Seamus Cotter; Tiernan Clarke). 
The campaign also highlighted our involvement in COVID-19-related studies.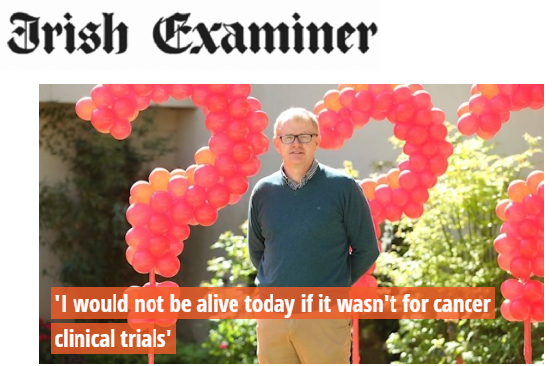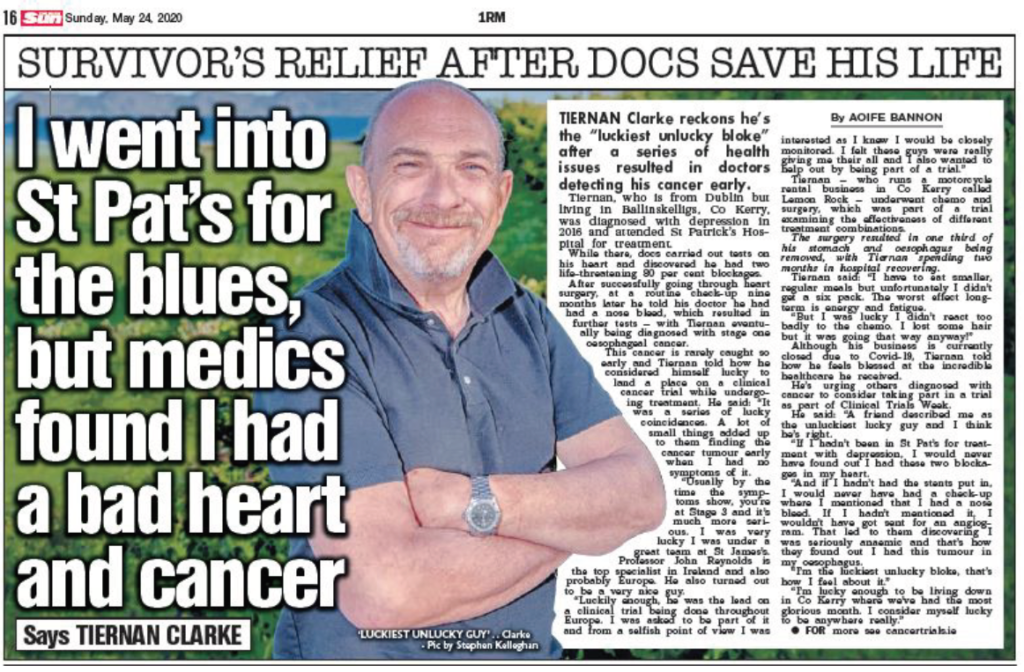 Just Ask 2020 is support through an unrestricted grants from: