Cancer Trials Ireland's Just Ask Your Doctor! campaign aims to empower people with cancer to trigger information rich conversations with their doctor and support teams.
The campaign is calling on people living with cancer to ask their doctor if there is a relevant cancer trial that they can join to increase their treatment options.
The campaign encourages people with cancer to ask their doctor if there's a cancer trial that they might be able to join. There are three ways to Just Ask!
1.  Ask —   Just Ask Your Doctor!

2. Visit —  cancertrials.ie

3. Call — Cancer Nurseline Freephone 1800 200 700
It has been part-funded by unrestricted grants from the pharmaceutical companies MSD, Pfizer, AbbVie, Novartis and Roche.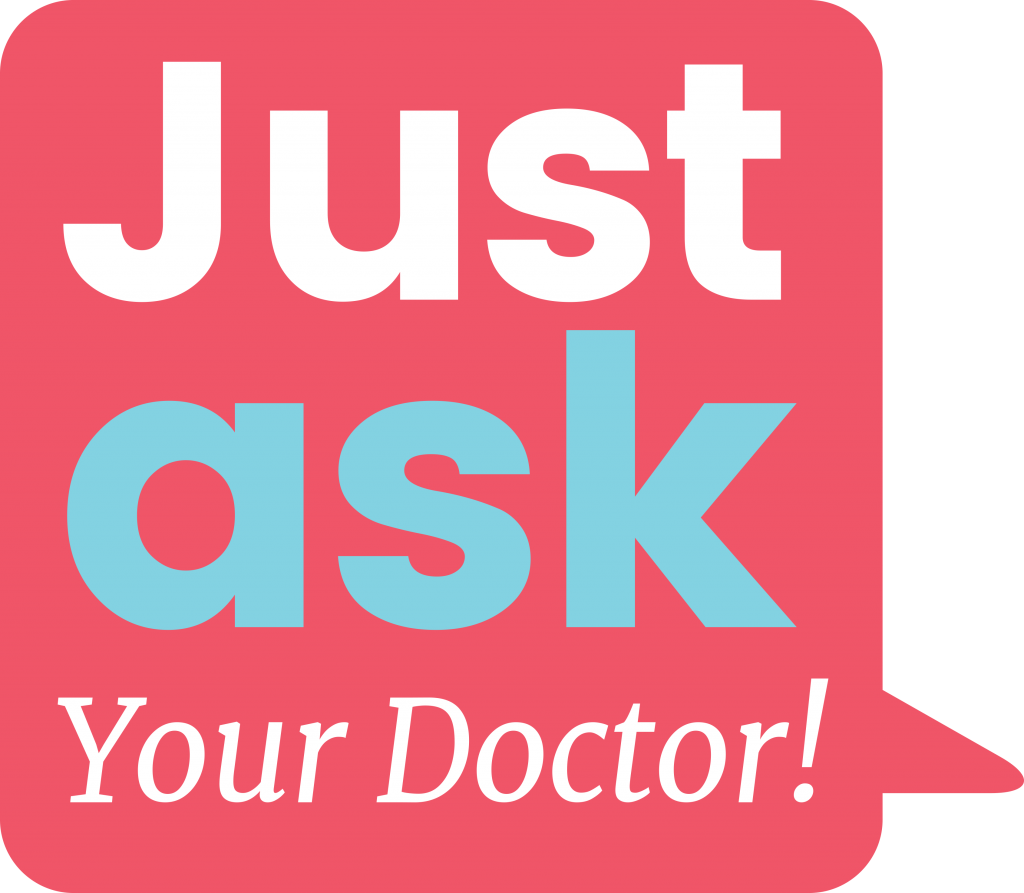 Cancer Trials Ireland is a not-for-profit registered charity, partly funded by grants from the Health Research Board (HRB) and the Irish Cancer Society.
Cancer Trials Ireland works with the foremost Medical, Surgical and Radiation Oncologists, as well as Haematologists (blood cancer specialist consultants) and Research Specialists (Oncology Research Nurses, Translational Scientists, Data  Managers, Pharmacists and staff) in Ireland.
It works with the leading international collaborative research groups around the world to bring international trials to Ireland.
It also works closely with the global pharmaceutical companies to open cancer trials in Ireland.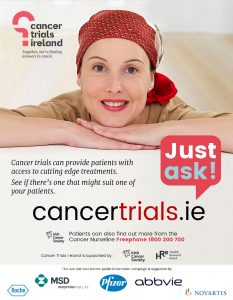 UPDATE oncology Oct 2018 Higher Quality
Download Top 10 Q and A Brochure 2018
Download Cancer Trial Q and A Guide 2018