Molecular Tumour Boards (MTBs) are a specific type of multi-disciplinary tumour board meeting in which anonymized patient cases are discussed based on the patient's clinical information and genetic sequencing reports. 
What is genetic sequencing and what role does it have to play in cancer care?
Next-generation sequencing (NGS) is a type of genetic test that is used to study the DNA sequences of cancer cells. A DNA profile of the tumour cells is created which describes mutations or variations found in the genes of cancer cells. This helps us to understand the pathology of the disease. NGS tests generate a lot of data about mutations and genetic variations found within the DNA of cancer cells. As a result of NGS testing the area of cancer genetics is growing rapidly and oncologists are faced with the challenge of keeping up to date with the interpretation and clinical significance of these test results. 
NGS testing is becoming increasingly utilised in clinical practice in Ireland and MTBs are being used globally to provide a forum for doctors to discuss their patient's cancer genomic findings. The Irish MTB was established as a pilot project by Roche in November 2020. It is a cross institutional, educational, virtual multi-disciplinary meeting to help oncologists interpret and discuss NGS test results. A panel of international and national genetic, oncology, and pathology experts, highly experienced in cancer genetic profiling review oncology patient NGS findings. At the MTB the implications of the findings and potential targeted therapies that may be available for treatment are discussed. In this way the MTB acts as a clinical decision support system for oncologists, which results in improved quality of care. 
The discussion of a patient's case at the MTB is a step forward towards personalised patient care and provides the treating oncologist with a valuable resource to self-educate, collaborate, and communicate with other healthcare providers working in multidisciplinary medical specialties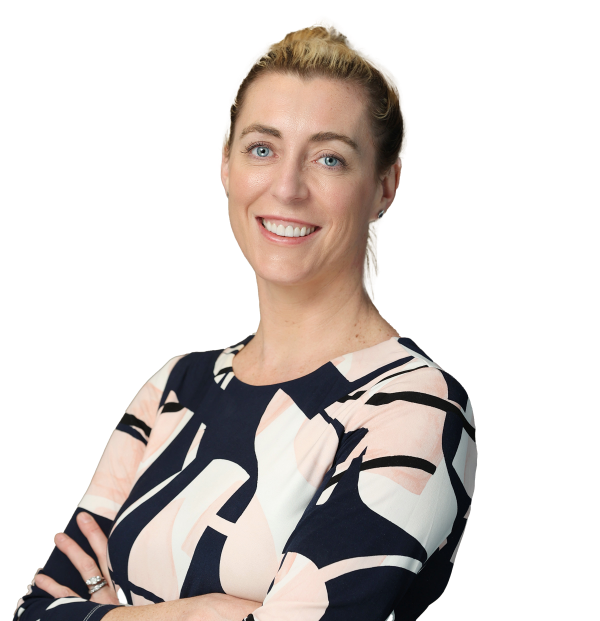 Dearbhaile Collins is the clinical lead for the MTB programme. She is a medical oncologist working in Cork University Hospital with speciality interest in lung cancer and gynaecological malignancies. She has both a PhD in translational oncology and a MA in Medical Ethics and Law. She is Co-Chair of the Cancer Trials Ireland Gynaecology DSSG.
"I am honoured to chair the MTB which will help support personalised cancer care in Ireland. It is a tremendously valuable initiative which will have direct patient benefits in addition to educational and research advantages". 
Next Steps for the Irish MTB
Cancer Trials Ireland aims to embed the MTB programme into the healthcare for Irish cancer patients. By fostering collaboration on cancer treatment decisions among Irish doctors with support of national and international experts the MTB is driving the transition towards precision oncology and personalised healthcare. 
Cancer Trials Ireland plans to develop the MTB as a valuable educational resource by creating an online platform to include training material on key concepts and educational cases. The development of a registry for patient data will provide beneficial reference material for oncologists.
The ultimate goal is to connect the Irish MTB with other international MTBs and contribute to an international collection of cancer NGS data, their interpretation and any available treatment option.
The Irish MTB program was co-designed with Roche and local Irish doctors in 2019 and a pilot MTB programme was initiated in November 2020. Cancer Trials Ireland as the national leading cancer trials organisation got involved in the programme in 2021 and took over the operations of the national MTB in July 2022. Implementation of the National Molecular Tumour Board Programme has been facilitated through a collaborative agreement between Roche Products (Ireland) Limited and Cancer Trials Ireland.
Meet the MTB expert panel
From November 2020 to June 2022, the educational MTB in Ireland has created the following footprint
The treating clinicians will use a patient case template to share anonymized patient information prior to the MTB sessions
Anonymized patient information is shared in a structured way so that experts can prepare the patient case and clinicians can have an informed discussion during a MTB session.
Key questions are submitted to the experts to allow for proper preparation prior to the MTB session.
Structure of a Patient Case Template to be submitted to:
Our vision is to change the way cancer patients in Ireland are treated building on a Molecular Tumour Board
Driven by Roche & Cancer Trials Ireland
Driven by Cancer Trials Ireland (independent from Roche)
Driven by Cancer Trials Ireland
Some of the high-level publications on impact on MTBs

Real-world data from a molecular tumor board demonstrates improved outcomes with a precision N-of-One strategy.
Kato, Shumei, et al., Nature communications. 2020 Oct 2;11(1):4965.

Multidisciplinary molecular
tumour board: a tool to improve clinical practice and selection accrual for clinical trials in patients with cancer.
Rolfo, Christian, et al., ESMO open. 2018 Jul 23;3(5):e000398.

Molecular Tumor Board Review and Improved Overall Survival in Non–Small-Cell Lung Cancer.
Huang, Bin, et al., JCO Precision Oncology. 2021 Sep 29(5):1530-1539.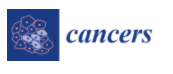 Transitioning the molecular tumor board from proof of concept to clinical routine: a German single-center analysis.
Hoefflin, Rouven, et al. Cancers. 2021 Mar; 13(5):1151.

Framework for Implementing and Tracking a Molecular Tumor Board at a National Cancer Institute–Designated Comprehensive Cancer Center.
Jain, Neha M., et al., The Oncologist. 2021 Nov;26(11):e1962-e1970.

Molecular tumor board: the University of California San Diego Moores cancer center experience.
Schwaederle, Maria, et al., The Oncologist. 2014 Jun;19(6):631-6.

Implementation of a 
molecular tumor board: the impact on treatment decisions for 35 patients evaluated at Dartmouth-Hitchcock Medical Center.
Tafe, Laura J., et al., The Oncologist. 2015 Sep;20(9):1011-8.

Multicenter
 comparison of molecular 
tumor boards in The Netherlands: Definition, composition, methods, and targeted therapy recommendations.
Koopman, Bart, et al., The Oncologist. 2021 Aug; 26(8): e1347-e1358.