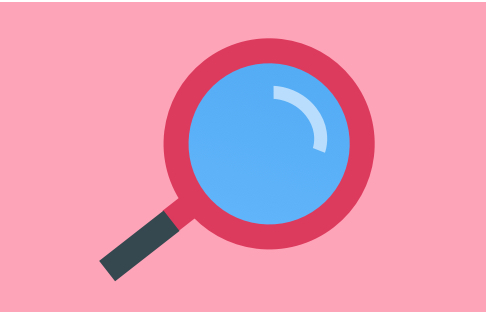 Search for a Trial
Here you'll find a list of all open cancer trials available in Ireland. To find out more Just Ask Your Doctor!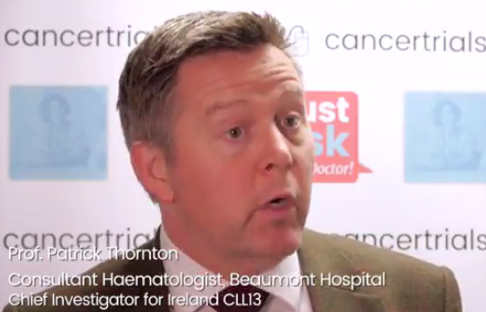 International leukaemia trial opens in Ireland
Prof Patrick Thornton introduces cancer trial CLL13. Click link below to view.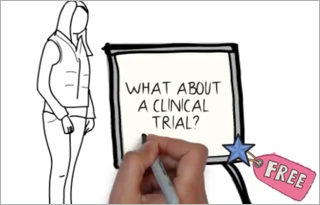 About clinical trials
Here's a brief video which explains a little about trials.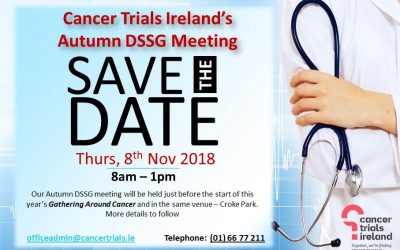 Save The Date for our Autumn DSSG Meeting  which will be held just before the start of this year's Gathering Around Cancer at Croke Park on Thurs 8th Nov. For now please SAVE THE DATE IN YOUR DIARY and we will be sending out further details in due...
read more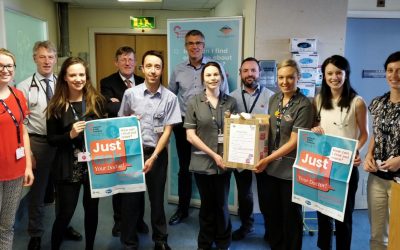 To celebrate International Clinical Trials Day 2018 the Cancer Trials & Research Unit in Beaumont Hospital organised a quiz among visitors to the Oncology & Haematology Unit. It attracted 500 entries and the winner scooped an Arnotts shopping voucher. Pictured...
read more