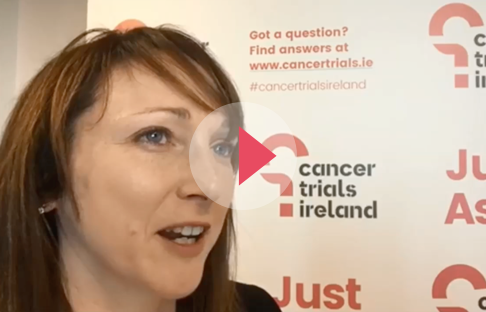 Autumn DSSG Meeting – 20 Oct 2017
Eibhlin Mulroe (CEO) previews the upcoming meeting which will focus on the National Cancer Strategy. View the video at the link below.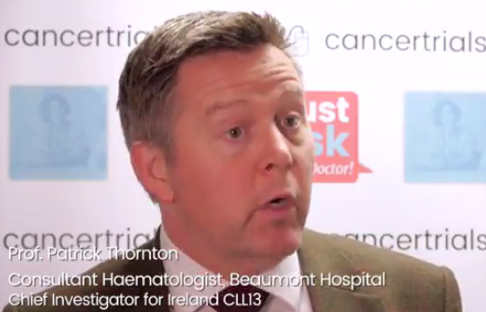 International leukaemia trial opens in Ireland
Prof Patrick Thornton introduces cancer trial CLL13. Click link below to view.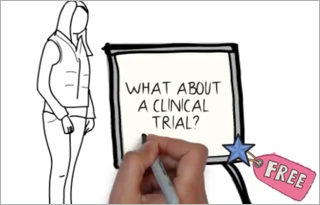 About clinical trials
Here's a brief video which explains a little about trials.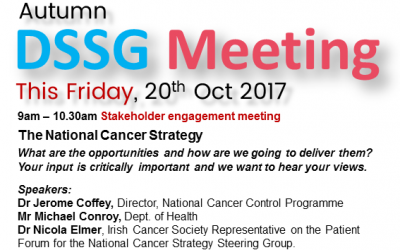 If you're interested in cancer research & cancer trials join us for this important conversation on Friday 18th Oct between 9 and 10.30 am at the Raddison Blu, Golden Lane, Dublin 8.
read more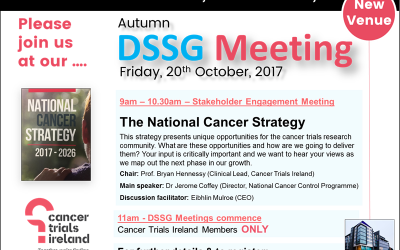 Our Autumn DSSG meeting (20th Oct) will focus on the new National Cancer Strategy and the opportunities for the cancer research community. register here Pamela.Gaffney@cancertrials.ie
read more